Dr. S. Radha. M.Com –Queen Mary's College, M.Phil –Alagappa University, M.B.A.-Alagappa  University, H.R.M.-Bharathidasan University, Ph.D –Annamalai University. Published various papers in National, & International Conferences & Seminars. Currently working as HEAD-PG & Research Department of Commerce, Annai Violet Arts & Science College, Chennai. 

Dr. G.S.JAYESH MBA, M.Phil, BGL, SMW, Ph.D, Assistant Professor, Department of Business Administration, Annamalai University Tamilnadu, has an Industrial Experience of 3years and teaching and research experience of 15 years. He has published various Research Papers in various National and International Journals.He is Editorial Board members in various Journals.

Dr. Divyang Joshi is an Assistant Professor at Parul Institute of Management and Research – MBA program, Parul University. He had completed his PhD from Gujarat Technological University, Ahmedabad, Gujarat in 2018. He is having total 13 years of teaching experience and 2 years of Industry experience. He had presented 11 Research paper and published 14 research papers. He had participated in 11 – FDPs/Seminars and workshop. His area of specialization is in Finance and Capital Market. He was awarded as the best faculty at Parul University, twice. He had successfully conducted Advanced Certified Course on "Basics of Indian Capital Market". Apart from teaching he had conducted more than 50 career counseling program at different cities of Gujarat. He deals with the subjects like Security Analysis and Portfolio Management, Risk Management, Cost & Management Accounting and Research Methodology to the students of Master in Business Administration.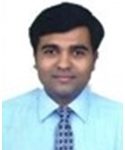 Dr K. RAJENDRA PRASAD, Associate Professor, Sanskriti School of Business, Puttaparthi. He has overall 20 years of experience, for the last 15 years, he has been working in the teaching field for MBA Program. He is also a Financial Education Resource Person from the Securities and Exchange Board of India (SEBI)
Dr. Anupam Mitra has graduated from St. Xaviers College, Kolkata, post graduated from University of Calcutta and got his doctorate degree in Banking from University of Calcutta.  He is ICWA i.e., Cost Accountant and Company Secretary (Inter) qualified. He has also cleared UGC-NET and WB-SLET examinations. All these examinations he has qualified in single attempt. He had started his career as a Ticket Collector in Indian Railways at Howrah Station at the age of 18. He worked there for almost 10 years and moved to an affiliated college under University of Calcutta as Assistant Professor. He worked there for 9 years and then moved to Symbiosis International University, Pune and followed by Symbiosis Institute of Business Management, Bangalore as Associate Professor for 2 years. He is presently associated with TeamLease Skills University at Vadodara as Professor and HOD, Department of Commerce and Management. He was the first faculty to join TeamLease Skills University in 2013. He has overall 26 years of working experience spread across Central Government to State Government to Private Sector. He has 18 publications in National and International refereed Journals published from different countries like Brazil, Ghana, USA, UK and India. He has also 13 publications in Conference Proceedings and presented several research papers in different national and international seminars and conferences across the country. He is a member of the Editorial Board in 8  journals of repute. He has visited North West Regional College, Northern Ireland under ERASMUS project funded by European Union. His research interest lies in Banking and Finance.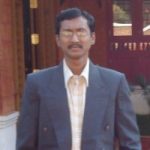 Dr. Srinivasa Rao Kasisomayajula, Associate Professor in the MITS, Madanapally. He Completed M.Com., MBA, MPhil, B.Ed. degrees from reputed Universities. He has been rendering services 25 years. He has authored 2 Text Books and 50 Research papers in various National and International journals. Presented 40 Research Papers