A 6 Day National Online Workshop
On
"Contemporary Issues in Business Management"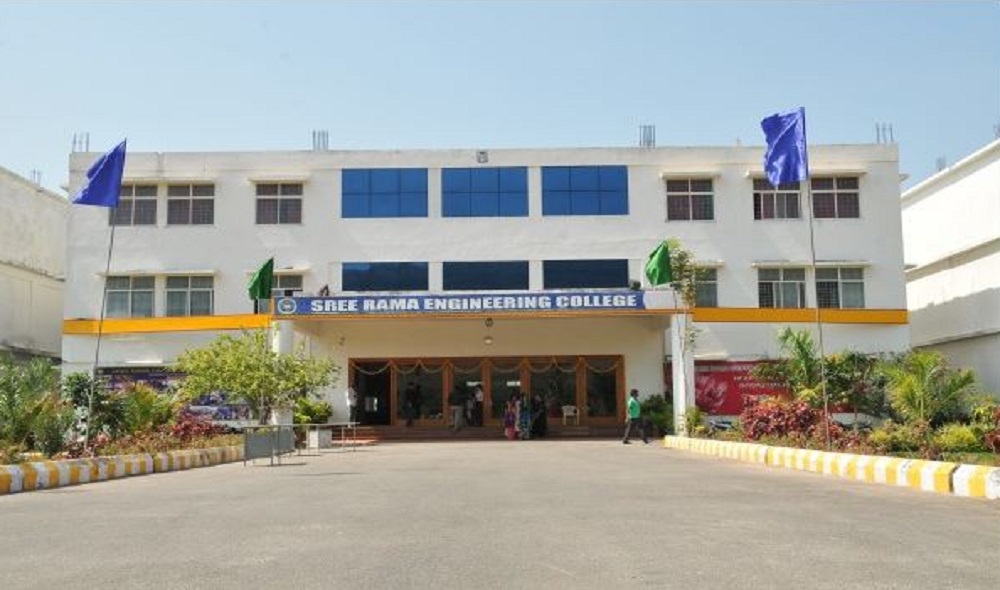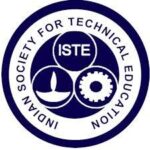 28th June to 03rd July 2021
Organised by
Department of MBA
ABOUT THE INSTITUTION:
Sree Rama Engineering Colleges was established in 2008 by the Sree Rama Educational Society with the aim to impart value-based quality education to all. SRET fosters a vision of educational transformation in keeping pace with the times. It emphasizes a symbiotic relationship among the students, faculty, academic curriculum and industries. We are very much pleased to introduce ourselves as one of the upcoming Engineering Colleges aspiring to provide high standards of technical education. The young institutions offer a holistic approach to technical education, personality development and soft skills. The challenge today is to relate ourselves to the socio-economic, cultural & educational world and to think globally. At present, The institute offers MBA programme, 5 B.Tech programmes and 6 M.Tech. programmes. We understand and take the responsibility to create a work talent pool of manpower to tackle the emerging issues confronting the 21st century.
ABOUT THE DEPARTMENT
The Department offers a full-time Post Graduate M.B.A. Programme affiliated to JNTUA, Anantapur, approved by AICTE. The MBA programme has started in the year 2009 with excellent infrastructure and an environment that is conducive for learning. It has been a hub of innovative activities and is constantly on the lookout for opportunities to collaborate with the industry as well as the educational institutions around the globe. It takes pride in its professional and high qualified faculty, modern infrastructure, technology and resources – be it in the fields of Human Resource Management, Marketing, Finance and Systems. All faculty having a digital presence like Moodle, Udemy, YouTube, Google Classrooms. Faculty and Students benefit from Guest lectures on the latest Innovations, Such as NPTEL and the ISTE Student Chapter. The department has been achieving a very high percentage of results from its inception. The students already passed out have seen in a very good position in various organizations of National and International reputation.
ABOUT THE PROGRAM:
Owing to globalization and rapid technological change over the past few decades the major contemporary issues in management lies in the need for efficient managers imbibed and inculcated with the facts, logic and strategies to meet the demands of the professional goals which requires manpower with multi-skills beyond knowledge acquisition. The workshop describes the nature of different types of managerial approaches adopted by organisations in contemporary time and also understand the purpose of different types of contemporary managerial approaches, examine the different ways that organisations can implement these contemporary managerial approaches in the workplace. This program is conducted under ISTE Students Chapter with the aim to provide a better understanding of Contemporary issues in Business Management.
OBJECTIVES:
 To understand the Global Business Scenarios.
 To gain knowledge on Managerial practices implemented in Global.
 To learn different departments implementing advanced managerial approaches
 To understand different advanced concepts related to the Business Management
OUTCOMES:
After completion of the workshop, participants will be able to
 the nature of different types of managerial approaches adopted by organisations
 understand the purpose of different types of contemporary managerial approaches
 the different ways that organisations can implement these contemporary managerial approaches in the workplace
 Learn different advanced concepts in Business Management
Benefits of the Participants
 Registration is Free.
 E-Certificate will be given to the eligible participants.
 The Certificates will be issued only to those qualifying the criterion prescribed by ISTE regarding the minimum attendance (>=80%).
 Feedback submission is mandatory for every session.
 The target audience are MBA Students

CPG Industry and A Consulting Career Path
Stress Management
Financial Planning
Future Workplace Dynamics – Management Strategies
Dimensions of Specialisations in Management
Strategy in Global environment
Business Analytics
Personality Development and Communication at MNC's
Emerging Trends in Promotional Activities in Marketing
Emerging Trends in Business Operations
GST
Finance and accounting – present Business scenario in MNC's
Emerging Trends in Finance
Application of Research Methodologies in Business
Organisational Climate at MNC's
Present Trends in Financial Markets
Psychology influence in Business Decision Making
Behavioural Finance
Roll of Social media in Rural Marketing
Chief Patron
Sri MANNEM RAMI REDDY, MA, HDC., Ex-EC Member,
SVU Tirupati Chairman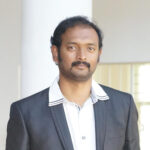 Patrons
Sri M. RAMA SUBBA REDDY BE, MBA(UK)
Secretary & Correspondent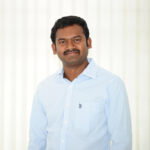 Sri M. ARAVIND KUMAR REDDY BE, MBA(UK)
Director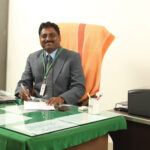 Dr. K. JAYACHANDRA M.Tech., Ph.D
Principal,
SRET
Co-Patrons
Mr. C. PRAKASH MBA, M.Com, (Ph.D)
HOD, MBA, SRET
Dr. N. DEEPAK KUMAR M.Tech, Ph.D
ISTE Co-Ordinator,
SRET
Convener
Dr. M.S. VASU M.Com, MBA, Ph.D
Associate Professor of MBA,
SRET
Co-Convener
Mr. K. ASHOK KUMAR MBA
Assistant Professor of MBA (Sr),
SRET
Co-Ordinator
Mr. M. MUNIJYOTHISH KUMAR MBA
Assistant Professor
Department of MBA ,
SRET
Organizing Committee
Mr. M. SIVA SAI MBA
Assistant Professor
Department of MBA,
SRET
Mr. M. YAGNESH MBA
Assistant Professor
Deportment of MBA,
SRET
Contact:
Mr. C. PRAKASH   +91 90300 02133
Mr. M. MUNIJYOTHISH KUMAR MBA    +91 9381032225
Mr. M. SIVA SAI   +91 9642172090
Mr. M. YAGNESH  +91 8328072851
email: [email protected], [email protected]
Registration link for 6 Day National Workshop:
https://forms.gle/PZ93j6Ess6YUQ3Cg8
Mode of Workshop: Google meet
Google Meet ID will be circulated to the Registered email and mobile numbers