🔻🔻🔻🔻🔻🔻🔻🔻
*Workshop on Preparation Strategy for UGC NTA- JRF/NET /SET 2020 PAPER-1 *
EXCLUSIVE ONLINE TRAINING through Google Meet along with E-Quiz*
Resource Person 
Dr.G.PURUSHOTHAMA CHARI
Professor
Ph.D in Finance, M.Com, M.B.A – Finance, CA, UGC-NET- Commerce, UGC-NET- Management, APSET – Commerce, APSET – Management, B.Ed
NARAYANA EDUCATIONAL SOCIETY
(Promoted by NTMR Research & Publications Pvt. Limited, Hyderabad)
OPP: GEETHA HOSPITAL, 1-7-92, CHAITANYAPURI MAIN ROAD, KRISHNA NAGAR,
DILSUKHNAGAR, HYDERABAD, TELANGANA 500060
Why should I Register
Benefits :
1.Free online session on preparation strategies for UGC-NTA-JRF/NET/SET Paper-1
2.Free study material provided.
3.E-Quiz on UGC- NTA-JRFNET/SET Paper -1 ,
4.E- Certificates to all passed candidates.
*Reg Fee: 75/-
*Reg Fee: 50/- ( Only for members of Research stars ,Students , Participants of our E-Quiz ,Workshop on Capacity building on Research Methodology) .
Registration Payment
http://researchstars.org/payment-detail/
Google Pay: +91-9010-3436-77
Impotent Dates:
Online Presentation: 16 July
Free study material : 17 July
Mock Test online Mode: 21 July
E Certificate Dispatch: 22 July
How to join:
once you sent payment receipt, Join in our whatsapp group for more updates about the crash course.
Registration Link:     https://forms.gle/oC7KNmBbpZdNvcmw7
Whatsapp Link:
  https://chat.whatsapp.com/493c9E867wd6ZQqqWTaW4X
  https://chat.whatsapp.com/HWLAVAfvhaeIgJBkhqY5Y8
With warm regards ,
**Research stars Team**.
Contact for further details
9010343677,8978686923,6305268382
🔻🔻🔻🔻🔻🔻🔻🔻
Dr.G.PURUSHOTTAMA CHARI
S Kalesh Masthan Valli,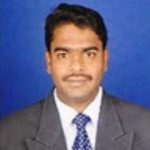 S Ismail Basha